U9 Boys Program Information
---
---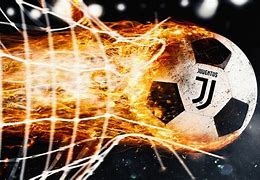 ---
Good Evening,
On behalf of the SSC Coaching Staff, here is the U9 girls Program Information
The program will start Wednesday, June 7th from 5:30-6:30 pm

Non Travel team will practice on Wednesday for the whole summer. Travel teams will have games on Wednesday once the schedule is finalized and sent out.


Monday sessions are from 6:30-7:30 starting on Monday, June 12.
The Teams are as follows:
Team Black - Non-Travel
| | |
| --- | --- |
| Brodie | Demeulenaere |
| Owen | Arsenault |
| Seth | Bootsma |
| Zachary | Burden |
| Lukin | Collette |
| Joseph | Collocutt |
| Reid | Doucette |
| Ethan | Enright |
| Landon | Enright |
| Mason | Reid |
| Sam | Scales |
| Ethan | Reid |
Team Green - Peter Connoughton
| | |
| --- | --- |
| Henric | Connaughton |
| Nathan | MacMullin |
| Gavin | McEwan |
| Aiden | Davidson |
| Gus | White |
| Sully | Deizel |
| Brady | Jackson |
| Shawn | Liang |
| Gray | MacKinnon |
| Niall | Wadden |
Team Grey - Coaches/Managers Needed
| | |
| --- | --- |
| Chase | Batchilder |
| Malcolm | Blagdon |
| Akram | Mesbah |
| Kiefer | Prest |
| Richie | Ye |
| Tymon | Gou |
| Simon | Langille |
| Beckham | Thompson |
| Aaron | Nish |
| Peyton | MacPhee |
| Kenzo | Carniel |
Team Blue - Richard Collier
| | |
| --- | --- |
| Russell | Collier |
| Liam | Baird |
| Ian | Blesson |
| Andrew | Trainor |
| Maddox | Carroll |
| Ian | Chisolm |
| James | Grant |
| Emmett | Miller |
| Henry | MacDougall |
| Hudson | Proffit |
Team Lime Green - Stephen Mutch
| | |
| --- | --- |
| Brooks | MacKenzie |
| Eli | Taylor |
| John | Mutch |
| Russel | Livingstone |
| Rory | Carroll |
| Drew | Miller |
| Daxton | Jesso |
| Brady | Williams |
| Bryson | MacLeod |
| Ben | Spidel |
Team Orange - Coaches/Manager Needed
| | |
| --- | --- |
| Ziyue(Zachary) | Zhang |
| Zachary | MacMullen |
| Nolan | Byrne |
| Robbie | Cai |
| Benjamin | Campbell |
| Finnegan | Carpenter |
| Henri | Laurin |
| Gabriel | MacDonald |
| Felix | Penny |
| Easton | Thoy |
| Kristopher | Grant-Whynacht |
Team Forest Green - Janelle Cahill
| | |
| --- | --- |
| Porter | Attema |
| Zachery | Bradley |
| Reid | Doucette |
| Toma | De Coster |
| Carter | Doran |
| Kieran | Ford |
| Cameron | Kelly |
| Ethan | Liu |
| Theodore | Lavers |
| Harrison | Taylor |
Team Red - Craig MacDonald / Daniel Williams
| | |
| --- | --- |
| Jack | MacDonald |
| Brady | Williams |
| Charlie | Callaghan |
| Beckett | Rainer |
| Jacob | d'Eon |
| Matteo | DesRoches |
| Sawyer | Green |
| Mark | Lialiuk |
| Barbaros | Uzun |
| Luke | Snodgrass |
| Gavin | MacDonald |